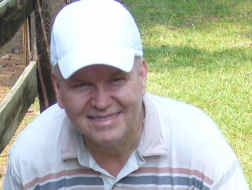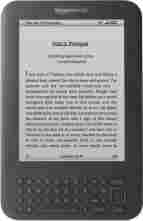 Jim's Kindle Ereader/Ebook Review

(Updated: Wednesday, June 5, 2013)
Who am I?
A new line of touch-enabled Kindles has been announced since I composed this page. I will not be updating this page with infomation related to the newer Kindles. I can say I like very much the Kindle Paperwhite and I use it more than my Kindle Keyboard, mostly for the ability to read in the dark. Of course you can do this with any LCD tablet (IPad, Android), but the Paperwhite is so much lighter than any LCD tablet. (Update: This has changed since the advent of the Nexus 7 and its 7" tablet competitors - now all my Kindles are suffering neglect as I tend to read more often on the Nexus 7.) Amazon has released updated firmware version 3.4 for the Kindle 3's (now called the Kindle Keyboard). You may already have this update installed (pushed) on your Kindle. At the Home page press MENU and then SETTINGS. Your firmware version will be displayed in the bottom status line.

This is the notice on Amazon's Kindle site about this update:



Version 3.4 is a brand new, free software update for Kindle Keyboard that includes:

    Improved Font: We've improved the reading font to have more contrast and be more crisp.
    Parental Controls: With the latest software update for Kindle Keyboard, parents can restrict 
	access to the Experimental Web Browser, the Kindle Store, and Archived Items. While the Kindle 
	Store and Archived Items are locked with Parental Controls, you can continue to buy books from 
	a computer and send them to the Kindle wirelessly for a child to read.
    Kindle Format 8: KF8 makes books look even better with support for author specified fonts and 
	more book styling options.
    Comic Books: Kindle Keyboard now supports comic books with Kindle Panel View. Supported titles 
	can be purchased from the Kindle Store. Books open in Kindle Panel View by default (a view that 
	allows you to read a comic book panel by panel).
    Children's Picture Books: Kindle Keyboard supports children's picture books with Kindle Text Pop-Up. 
	Supported titles can be purchased from the Kindle Store.
    Whispersync for Voice: Now you can switch back and forth between reading and listening without 
	losing your place. Whispersync for Voice will synchronize what you read on any Kindle platform 
	device with Audible playback on Kindle Keyboard, Kindle Fire, or on Audible apps for iPhone and Android. 
...
You can control these new features from the Manage Your Kindle page 
where you can see a list of your archived documents, re-deliver documents to your Kindle, delete any document from archive, 
or even turn off archiving for your account.

Learn more about the Kindle Personal Documents Service at http://www.amazon.com/kindlepersonaldocuments."

Index: what is covered in this review
Personal Reflections on Ereaders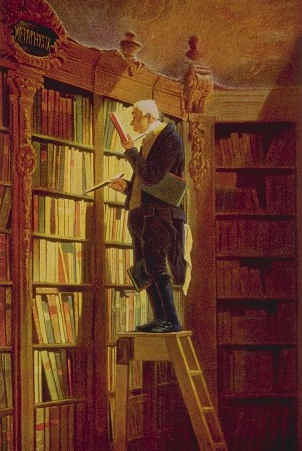 As a bibliophile and hence appreciative of the physical book (now often referred to as pbook vs ebook) it was a surprise to me when in January 2010 I discovered that I might like an ereader. The occasion was not exposure to a dedicated ereader as such, but to an Eris "smartphone" that had the ability to display text files. I played with the phone for only a day and a half before returning it because I found the virtual keyboard difficult to use. But my discovery was that I enjoyed reading ebooks on the device, and thereby got my first serious interest in ereaders. Then came three months of intensive research before I settled on my first ereader - the (unpleasant mouthful) Ectaco Jetbook-Lite. Why, when I have over five thousand books at home, the great majority little or never read and fond of the feel, smell, convenience, covers, ease of taking notes in margins, etc. of pbooks, would I be interested in ereaders? There are two motives for me - the ability to get (for free) many thousands more books and have them in a convenient form not requiring the purchase of more bookcases! I had already accumulated many hundreds of ebooks from sources such as Project Gutenberg, Google Books, etc., but found that trying to read them on my computer was very tiring and awkward. Also if it is difficult for you to read small print in some books and need larger print, you will very happy about the ability to adjust the fontsize in books. No longer do you need to hope that you can find a large print version of the book you want to read!

When the Kindle 3 was announced I pre-ordered it the next day and received it August 27th, as Amazon had promised. Why another ereader? I hope this overview will explain why. You might also want to consult the YouTube video reviews I have selected below.

After viewing this, if you are happy with reading your good-olde paper books, I can perfectly understand and sympathize! But on the other hand you may just find that you have found a gadget that is worth much more than you could have imagined.

In an earlier review I gave an overview of the technology, then went into some detail about the Kindle 3. This update, almost a year since the original publication of that review, needed to be expanded to embrace the great many new readers introduced or reduced to focus only on the technology with which I am familiar. Hence, this is now only a review of Kindle 3, both WiFi and WiFi/3G models. I then list some links to resources about ebook formats and where to find both free ebooks and the latest bestsellers.
Overview of Kindle 3 Ereader Characteristics
Screen type: Kindle uses Pearl E-ink
Physical Size: Kindle is 6 inches (diagonally) or about the size of a paperback book.
Weight (comfort in reading): Kindle - 8.5 ozs.
User interface: Kindle uses buttons (not touch screen).
Ebook formats supported: Kindle is limited to text, PDF, and its primary format - azw/mobi/prc.
Battery life before needing recharge: Kindle from 10 hours (with 3G on) to a month (reading an hour a day).
Ease of getting books on device: Kindle has the most options and is arguably the easiest is this department.
Customer service/support: Amazon/Kindle customer service is unparalleled .
Video Reviews of Kindle 3
Kindle Hardware Features
Size: 7.5" x 4.8" x 0.335", 8.5 ounces for WiFi model and 8.7 ounces for WiFi + 3G model
Wireless: WiFi and WiFi + 3G HSDPA (AT&T) worldwide wireless models available. There is no charge for using 3G for web browsing.
Storage: 4 gigs with approximately 3 gigs available. Mounts as a mass storage device in Windows and Mac OS X for USB transfer of content.
Formats supported: Amazon AZW, MOBI, PRC and PDF natively. However, Calibre can convert just about any format. (Doesn't support non-Amazon DRM files.
Battery: Sealed in unit. Claimed 1 month battery life with wireless off. With wireless on, the WiFi model claims 3 week and the 3G model 10 days. Supports USB charging and comes with compact world charger. Charges fully in ~4.5 hours.
TTS (Text-to-speech): Male and female voices, adjustable rate (barely tolerable - purposely crippled so as not to compete with audiobooks?).
Audio formats: Audible and MP3. Has a very basic MP3 player (start/stop only and no choosing what to play - strictly sequential - like tape cassette - almost useless!).
Kindle Navigation (buttons)

Page forward/back (on left and right sides - not pictured)

Home (Takes you to the opening page listing books/collections)

Menu (Access Kindle Store, Go to a location in an open book, etc.)

Back (Takes you to the previous openned book, or app, like a game)

Aa (Change font size, orientation, access TTS)

Sym (Gives you access to symbols/punctuation and numbers)

Return (Completes an action or gives more info, e.g., partial to complete definitions)

Alt (Used for Shortcuts, e.g., to get numbers use Alt then Q=1... Alt then O = 9 ... Alt then P=0, or use the Sym key)

Shift (Shift then letter gives you capitals - no need to hold down shift key, but you do have to hit shift for every key to be capitalized)

Del (Deletes before the cursor - equivalent to Backspace on PC keyboard)

The Four Way/Five Function Controller

The Kindle 3 Browser
It is difficult for me to judge whether the Kindle 3 might make an acceptable browser of last resort for any particular person. This would depend, I suppose,on your expectations and tolerance for a less than friendly navigation system (using the five-way controller to select links) and the fact that the 6 inch screen, although superb for reading books, is not really well suited to typical, graphics heavy web pages. The K3 does do tolerably well, for me at least, when I want to do a limited amount of info lookup on Wikipedia, or perhaps checking a web-based email account on Gmail or Yahoo (although this latter is pretty painful to do, especially if you want to respond to emails - the little keyboard is not fun to type on).
The K3 does better on mobile-specific web sites that have no graphics and are formatted for small screens. A good list of such sites can be found at:
http://cantoni.mobi/
Also the browser is much slower than one running on any desktop or notebook computer. All of which goes to say that with some patience and willingness to endure its limitations one can use the K3 for web access. There are a number of videos on YouTube that focus on this aspect of the K3:
http://www.youtube.com/results?search_query=kindle+3+browser&aq=f
My initial optimism about significant improvements to the Kindle firmware have been disappointed. Amazon stopped with "good enough"] and have completely neglected updates to the MP3 player and the browser (after update 3.1). The MP3 player must have been an afterthought - all they really wanted was text to speech (TTS) and support for Audible.com audiobooks?

Getting books onto the Kindle3:

Buy from Amazon through Web on PC - will be downloaded to Kindle wirelessly the next time you connect WiFi or via 3G

Buy from Amazon through Kindle Store on Kindle - will be downloaded to Kindle wirelessly

Download Mobi files directly to Kindle via the web browser on sites such as Project Gutenberg

Download files to PC and email to your Kindle email account - will be downloaded to Kindle wirelessly the next time you connect WiFi

Use USB connection and copy files from PC to Kindle
Send to Kindle: A Chrome extension that allows you to clip web pages send to Kindle (via wireless) for reading later. Requires the Chrome browser.
Kindle It: A Firefox add-on that works the same as Send to Kindle.
As of July 30, 2011 I know of no add-on for IE that has the functions of Send to Kindle or Kindle It - yet another reason not to use IE!
Ebook Reader Utilities for Windows
Ebook Conversion Utilities for Windows
Valuable resource sites for information on Ereaders