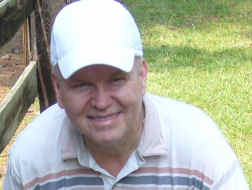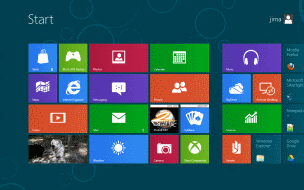 Jim's Windows 8.1 Review/Preview

(Updated: Wednesday, October 23, 2013)
On October 14, 2013 I gave this presentation on Windows 8.1 to the Computer Club of the Sandhills. I have previously presented sessions on Windows 8 Developer Preview and Consumer Preview. The Windows 8 Developer Preview was released at the end of August 2011 (and now officially expired) and the Consumer Preview (Beta) was released on February 29, 2012 (also expired). Windows 8 was released officially on . The update to Windows 8, named 8.1, will be officially and publicly available on Oct. 17, 2013.
I have been using Windows daily since the Developer Release as my principal OS, so for just over two years. I upgraded to the Consumer Preview and then the full release (so called RTM (release to manufacturing) version, not to be confused with Windows RT, the version of Windows 8 for ARM-based tablets).
This Review/Preview presents 8.1 by contrasting it with 8.0, and showing its major new features. For the features of the previous version, Windows 8, please see Jim's Windows 8 Review/Preview.
Index: what is covered in this review
My Impressions of Windows 8.1
Here are the items that most struck/impressed/confused me about Windows 8.1:
The relatively modest hardware requirements remain virtually identical as for Windows 8 (and for that matter Windows 7).
Faster boot time (approximately twice as fast to boot as Windows 7) - still!
The reduced-instruction set Start Menu(links to Control Panel and such, but not your programs) available if you right-click in the bottom left corner (or use Windows key + X), is now always visible in the Desktop view
To see your list of installed apps see all installed apps by using the circled arrow at the bottom left of the Start screen
The Start screen allows lots of additional modifications and ease of use features - these do not interest me as I use the Desktop mode almost exclusively
You can upgrade from previous versions of Windows 8 easily. The update is free to Windows 8 users and will be available for download Oct. 17th. Most users of Windows 8 will get a prompt about the update. If you can't wait here are instructions on how to update manually.
Windows 8.1 Hardware Requirements
The Windows 8.1 works on the same hardware that powers Windows Vista and Windows 7:
1 gigahertz (GHz) or faster 32-bit (x86) or 64-bit (x64) processor
1 gigabyte (GB) RAM (32-bit) or 2 GB RAM (64-bit)
16 GB available hard disk space (32-bit) or 20 GB (64-bit)
DirectX 9 graphics device with WDDM 1.0 or higher driver
Taking advantage of touch input requires a screen that supports multi-touch
To run Metro Apps, you need a screen resolution of 1024 X 768 or greater"
Resource sites for Windows 8.1
Windows 8/8.1 keyboard shortcuts
(From 50 Windows 8 tips, tricks and secrets)
Win : switch between the Start screen and the last-running Metro app
Win + C : displays the "Charms": the Settings, Devices, Share and Search options
Win + D : launches the desktop
Win + E : launches Explorer
Win + F : opens the File Search pane
Win + H : opens the Share pane
Win + I : opens Settings
Win + K : opens the Devices pane
Win + L : locks your PC
Win + M : minimises the current Explorer or Internet Explorer window (works in the full-screen Metro IE, too)
Win + O : toggles device orientation lock on and off
Win + P : switch your display to a second display or projector
Win + Q : open the App Search pane
Win + R : opens the Run box
Win + U : open the Ease of Access Centre
Win + V : cycle through toasts (notifications)
Win + W : search your system settings (type POWER for links to all power-related options, say)
Win + X : displays a text menu of useful Windows tools and applets
Win + Z : displays the right-click context menu when in a full-screen Metro app
Win + + : launch Magnifier and zoom in
Win + - : zoom out
Win + , : Aero peek at the desktop
Win + Enter : launch Narrator
Win + PgUp : Move the current Metro screen to the left-hand monitor
Win + PgDn : Move the current Metro screen to the right-hand monitor
Win + PrtSc : capture the current screen and save it to your Pictures folder
Win + Tab : switch between running Metro apps